Wool is the best asset of your sleeping comfort for many reasons. This extraordinary material has kept humans safe from cold and moisture for millennia. No synthetic fiber has the same qualities of natural wool. Here is why to choose it …
1 – Because the history of wool is inseparable from that of mankind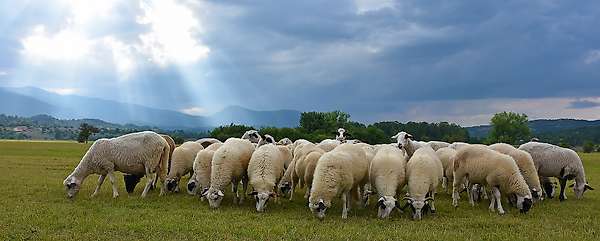 Sheep have a long history with humans. This story began about 7000 years before our era with the appearance of the first domestic sheep around the Mediterranean sea. These first sheep did not have wool and were probably with men for symbolic and religious reasons. It was during the 3rd millennium BC that the first woolly sheep appeared. With these, all the wool working techniques develop to turn this unique material into sheets and clothes.

Over time, men select sheep with the most wool (without jars), and those who do not lose their wool naturally. Sheep started to need men to remove their fleece. Mowing became a necessity for the well being of the sheep. Processing methods evolved With the evolution of wool quality. They became more sophisticated and efficient.
A material compatible with humans
This story was possible because wool is highly compatible with humans. Wool is made of keratin like hair or nails. It is a complex albuminoid material decomposing into about twenty amino acids. One of them, cystine, gives the molecule its elastic properties as well as a high resistance to breakage. There are no allergies to untreated wool except for very rare cases of allergy to lanolin (wool fat). Some people do not support wool because they are sensitive to direct contact with wool that is not fine and scratch and irritate. Choosing fine wool such as merino in case of direct contact with the skin is the solution.
2 – For a better sleep
Sleeping in wool bedding means discovering unmatched sleep comfort. From the mattress topper to the duvet passing by the blanket or the pillow, every element of wool bedding in contact with the body provides well-being and absolute comfort.
Wool regulates temperature
Wool is an excellent insulator thanks to the air trapped in its fibers. It provides a pleasant warmth and acts as a natural air conditioning system. The wool duvet and mattress topper provide a comfort zone that adapts to the needs of the person sleeping. The same wool duvet can be used over a wide range of temperatures because the heat of the body finds a balance with the wool. This is the ideal answer for couples who find their comfort zone at significantly different temperatures.
Wool regulates moisture
Wool absorbs moisture (up to 30% of its weight without losing its insulating qualities) and diffuses it into the ambiant air. It allows the body to breathe. This is undoubtedly the property that contributes most to the comfort felt with wool. Many people suffer from night sweats that can be explained by the use of non-breathable materials such as synthetic materials. These night sweats trigger more problems such as waking up at night, bad sleep, allergies, etc …
This property allows total regulation of night sweating. The pillow, the duvet and the mattress topper allow not to sweat during the night. This is particularly beneficial for children.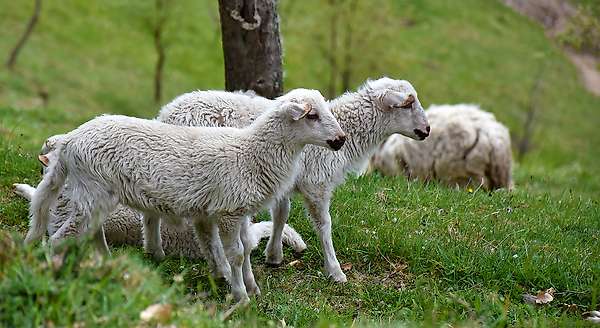 Wool provides a feeling of well-being
Thanks to regulation of the temperature and the humidity, wool provides a sensation of immediate and incomparable well-being. The body feels good and can rest. It is the reason babies sleep better and more calmly on a simple sheepskin.

Wool allows a more regenerative sleep
Sleep is precious as modern life does not always leave enough hours of rest. Studies on wool and sleep show that one sleep more in wool bedding and that sleep is more regenerative.
3 – For a healthy sleep
Sleeping in a natural wool bedding is the best way to get back to a healthy sleep. Wool offers many benefits.
Wool does not cause allergy
As we have seen, allergies to wool are very rare (rare cases of lanolin allergies). People who think they are allergic to wool are more commonly allergic to the possible treatments of wool using synthetic chemicals. This is why the wool we use is washed with ecological soap and is not treated. In this way, wool does not cause allergies and can be recommended to everyone.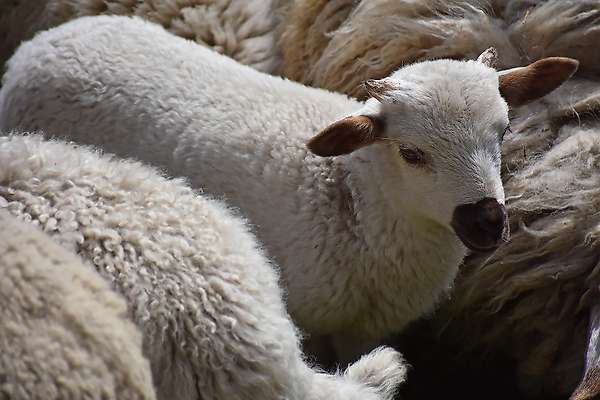 The wool is naturally dust mite repellent
Dust mites thrive particularly well in hot, humid environments. Due to its moisture regulating property, wool remains a dry environment where moisture does not accumulate overnight. It thus remains an environment unfavorable to the proliferation of dust mites. In addition, wool is non-static and does not attract dust that houses dust mites. It is also a mildly abrasive medium where the friction of its fibers between themselves shears the dust mites and does not allow them to proliferate. By applying the usual rules of maintenance for a healthy bedding (ventilate the bed regularly, put in the sun, use the vacuum cleaner) wool provides a healthy environment even for people with allergies.
Wool is naturally fireproof
Without any treatment or chemical, wool is a naturally non-flammable fiber. It can be used in bedding without risk while the synthetic requires irritating fireproofing treatments that are potentially dangerous to health. In the M classification of materials fire reaction (NF P. 92.507 standard) wool is classified M2 (not easily flammable). It is noted that wool stops burning once the ignition source is removed. The compliance with the decree 2000-164 (anti-fire norm applicable to the bedding in France) can be established without added flame retardant.
4 – For an ecological sleep
Wool is natural
Sheep wool is a 100% natural product that doesn't need any chemically synthesized treatment to be used. It is therefore an ecological fiber that respects the environment. In addition, wool production requires little energy. The wool grows naturally on the sheep and its washing and its transformation are energy efficient.
Wool is renewable
Sheep must be shorn every year. We use wool from sheeps living outdoor that feed mainly on grass.
Wool is ethical
We use wool from Serbia where the sheep are shorn in full respect of the animal. There is no abuse or suffering caused by the shearing of the wool and even less in the breeding of the animal. Washing is done locally in Serbia. Greasy wool is paid fairly to the farmer and the transformed wool is paid fairly to the companies involved in the process. Greasy wool need to be scoured and carded before to be turned into woolen wadding or woolen felt.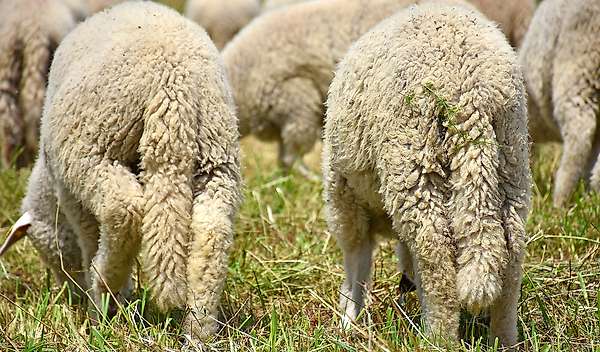 Wool is biodegradable
At the end of its life, wool is non-polluting because it is a natural fiber that is biodegradable and that can be composted.