In direct contact with the sleeper, the bed linen contributes to the comfort of sleep and the pleasure of being in bed.
The range of bed linen Revolana offers washed linen, for its warm sensual touch and percale for its softness and its impeccable rendering worthy of the most luxurious hotels.
Pure washed linen bed linen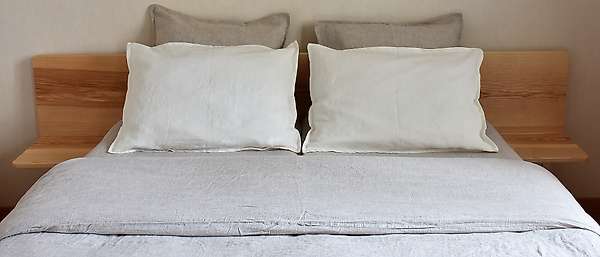 An ecological fiber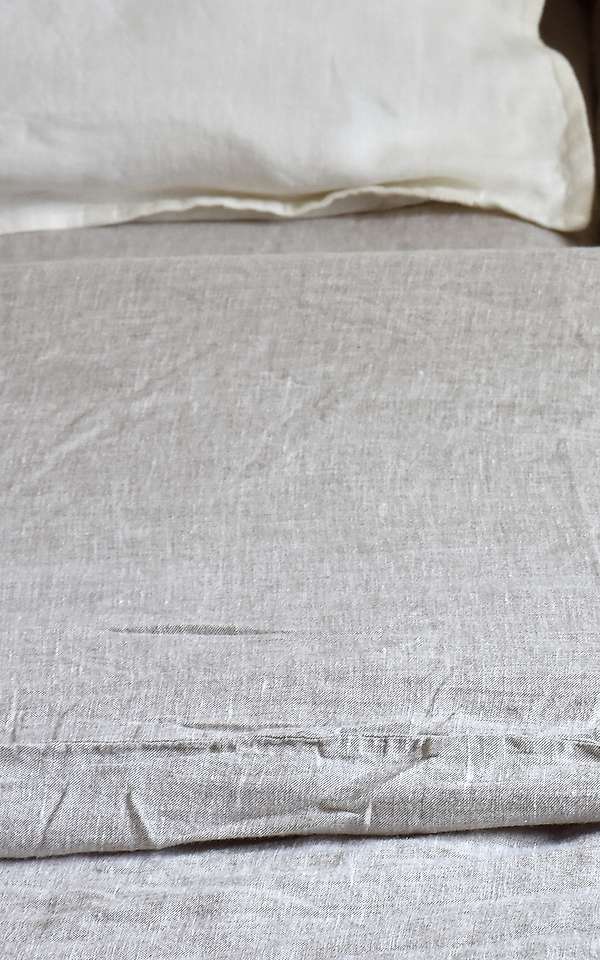 Linen is a noble fabric. Its story is intimately related to that of men. Fragments of fibers dating back to 40,000 BC were found. Its cultivation requires little nitrogen and very little or no phytosanitary treatment. There is no GMO flax. Flax, even non-organic, is an ecological crop. To go from the plant to the yarn, the processes are natural (retting), then mechanical (scutching). Its culture, as its transformation, are therefore not using much water and energy, and linen fabrics are of an incomparable touch, very pleasant. It is an elegant fabric, resistant and very durable.
A carefully chosen guaranteed origin
If Europe, and especially France, are the first producers of scutched flax in the world, there is no longer any spinning mill. The last ones in Europe are located in Poland and Hungary. Today linen is mostly spun in China. We chose a flax grown, processed, spun and woven in Belarus. Belarus is the second largest producer of flax in the world and the third largest for scutched flax for yarn. This linen is spun and woven on site by a historical company that produces pure linen fabrics of high quality. Fabrics are sent to our Belgrade workshop without going around the world.
Superior fabric quality
Flax fiber is derived from the middle of the plant. It is naturally thicker than cotton fiber. A pure linen fabric has a number of threads per cm² generally between 30 and 60 (which would be considered low for a cotton fabric). However, even with a lower thread count, linen fabric offers superior quality that lasts over time. Fabrics we offer have around 45 threads/cm².
A fresh or warm contact, pleasant in any season
In the cold season, linen bed sheets gives a warm touch even in an unheated room. In the hot season, it stays fresh and pleasant. Linen is ideal in any season. Our pure linen fabric is woven with fine thread that offers a soft touch unrelated to the thick linen of our grandmothers. Hypoallergenic, it gives a feeling of well being. Its airy texture lets air circulate, absorbs moisture and dries quickly. It is a healthy material that will quickly become an accomplice of your nights.
Washed linen: a fabric that improves with time
We only offer washed linen. Linen usually shrinks by 5 to 7% in the first wash that we realize ourselves. So we plan the confection with a larger size so that the final size, once the linen is washed, is the one expected to be. In addition, the linen softens with the first wash and even more with each successive wash. So we deliver a product of the right size, that does not shrink, that is ready to reach your bed and that will become softer over time. It remains, however, indestructible, extremely resistant, without deforming or fluffing.
Percale bed linen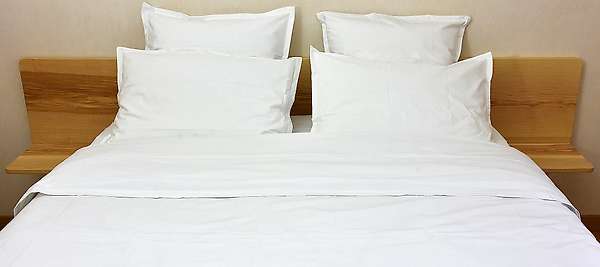 Percale of 94 threads/cm²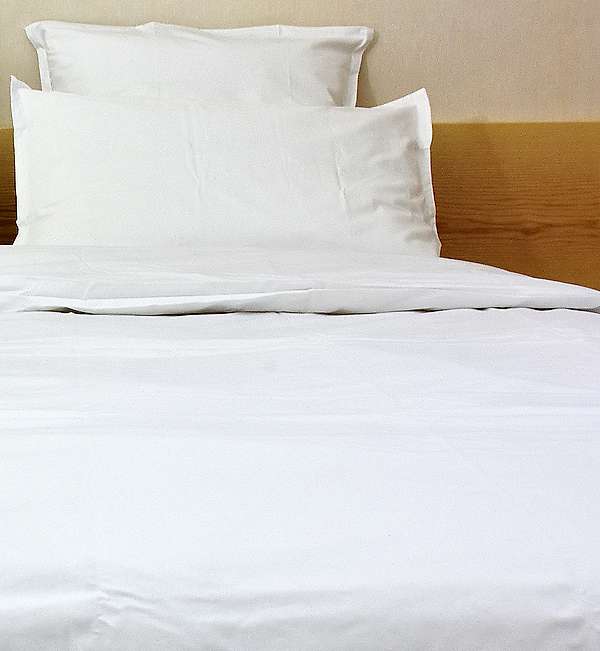 Percale is a poplin wave made with tight fine threads. A poplin fabric is called percale when the number of warp and weft threads reaches 80 threads/cm². It's the entry-level percale. We selected a fabric with 94 threads/cm². It is a high quality percale that gives a soft and silky fabric while being very durable. This is the quality of the great hotels. Percale gives a fresh and pleasant touch with incomparable comfort.
100% organic cotton, GOTS certified fabric
If it becomes more and more difficult to find quality bed linen, it is even more difficult in organic cotton. Our fabric comes exclusively from GOTS certified organic cotton.
Easy maintenance and durable fabric
Machine washable at 60°C and able to be dried in a tumble dried, percale bed linen is easy to clean and resistant.