Revolana products are designed with natural materials to be healthy, sustainable and ensure the well-being of its users. The Revolana brand only offers natural materials. Cotton is always organic GOTS certified. You choose in conscience with confidence.
Revolana is a trademark of Ecovolve. It was created in 2013 to offer the choice of healthy and natural materials with an excellent quality of realization. We choose the raw materials, we work directly with the producers and we completely control the manufacturing as the distribution. Our production workshop is located in Borča (north of Belgrade) in Serbia. We work with local wool from Serbia that we contribute to develop.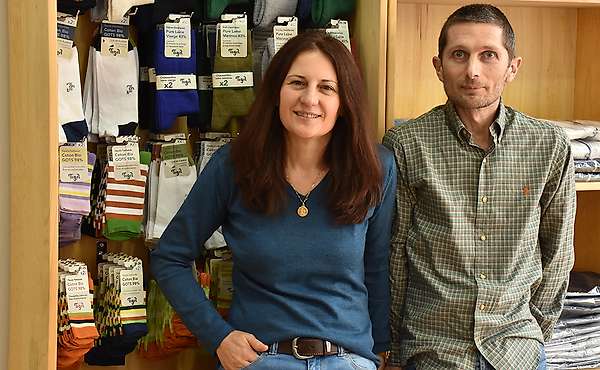 Ecovolve is the company manufacturing Revolana products. Ecovolve was founded in France in 2012 and in Serbia in 2015 by Milena and Lionel Mestre. Ecovolve handles the manufacturing in Serbia while the company in France handles distribution in Europe. Milena and Lionel Mestre are now located in Belgrade to further develop manufacturing and oversee the development of Revolana.